As we enter the second quarter of 2018 stock markets are relatively flat for the year. Investors are on edge as volatility has returned to the markets and there has already been over 3 times the number of 1%+ price moves in 2018 versus 2017 and we're only 3 months into the year. See the chart below: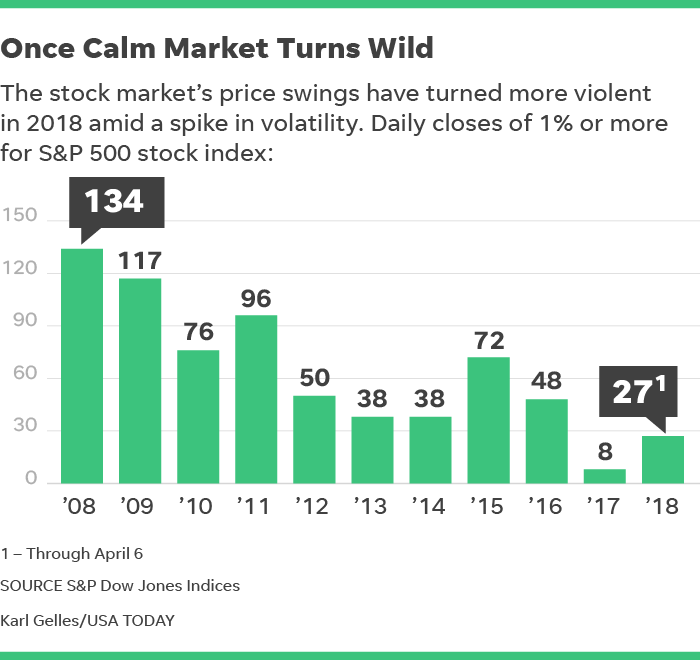 Investors seem to be focusing on a number of unsettling headlines these days and ignoring the strong fundamentals of the market. What are investors worried about?
Tariffs and a trade war with China
Political headlines and tweets
Fear of rising interest rates and inflation
Facebook and other data-privacy issues
These are worrisome issues, but in reality:
New tariffs have yet to be implemented against China. Talks will be taking place between the US and China and both sides already seem to be softening their stances
Social media tweets seem to be the new normal coming out of Washington and we'll just have to get used to them
Data breaches have been taking place for years, and now that Facebook's CEO has testified in front of Congress this particular issue should fade
And finally, interest rates are still at historically low levels and inflation is contained
In the midst of all the headline noise and increased levels of volatility I think investors are overlooking the fact that market fundamentals are quite strong right now. I'd like to highlight a few things I think investors should be focusing more on.
First, the economy is quite robust right now. GDP continues to grow north of 2% on a year over year basis. See below: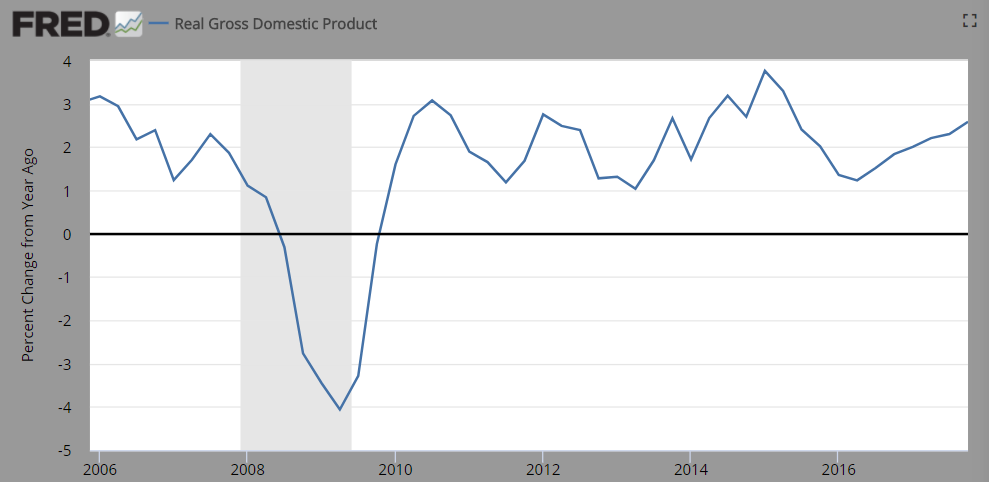 The unemployment rate is currently 4.1%, a 17 year low. See below: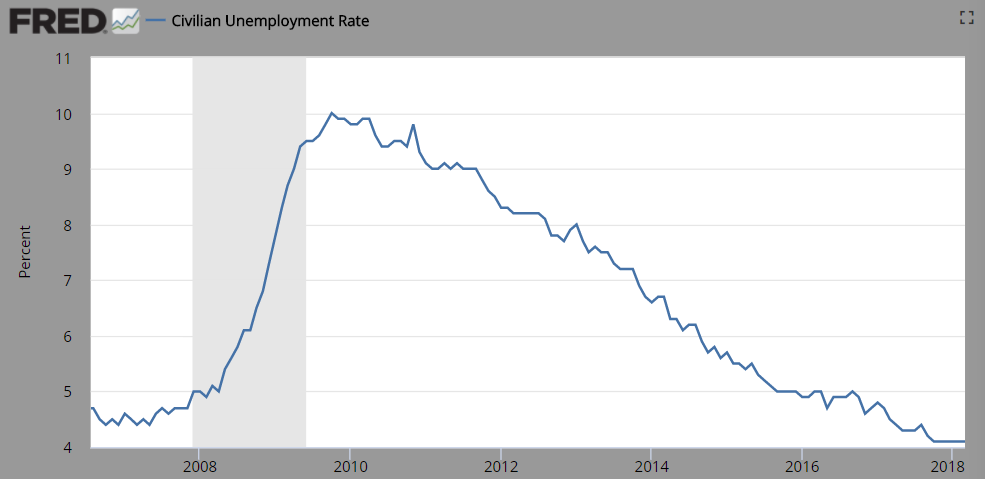 Importantly, corporate profitability of the companies we invest in is stellar right now. In fact 1st quarter earnings are forecast to grow 17% year over year. That is the highest growth rate since Q1 of 2011. See the positive ramp of 2018 quarterly earnings below: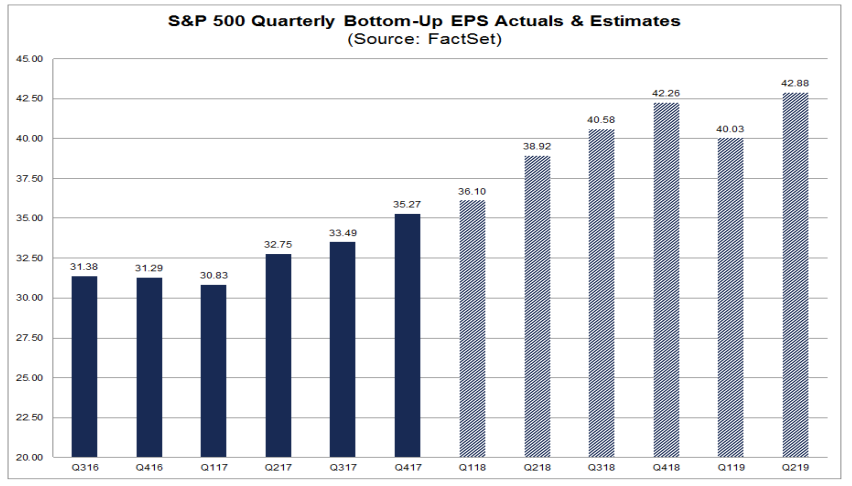 Finally, as stock prices have stalled out and earnings have gone higher, stock market valuations have gotten cheaper. See how the Price to Earnings (PE) multiple of the S&P 500 has moved lower recently below:
In summary, there are issues out there in the markets (there always is). There is also a lot of headline noise we'll be bombarded with on a daily basis. Perhaps some of these issues will manifest into problems for the fundamentals of the market, but for now they are still more noise than thesis changing. On the flip side, core fundamentals of the market (the economy, corporate profitability and valuation) are quite compelling. Add in tax reform, low interest rates and benign inflation and we feel the backdrop for positive equity market returns in 2018 is still a reasonable expectation.
To expand on these Market Reflections or to discuss any of our investment portfolios, please do not hesitate to reach out to us at 775-674-2222.