Economists often look to an indicator called the Purchasing Managers' Index (PMI) as a directional indicator of the economy. The indicator is an indexed summary of surveys completed by corporate purchasing managers as to how they feel about metrics such as new orders, factory output, employment, inventories, delivery times, etc. They usually give answers that imply improving, no change or decline from the previous survey.
PMI's are published on a monthly basis for most countries and regions around the globe by two primary sources:
The Institute for Supply Management (ISM)
The IHS Markit LTD
PMI's are also broken into two broad sectors
A manufacturing sector PMI
A services sector PMI
In general an index reading above 50.0 suggests expansion and a reading below 50.0 indicates contraction. Both economists and investors closely monitor monthly PMI data to analyze economic health and trends in the surveyed region. In fact, many investors use PMI surveys as a leading indicator of the state of consumer demand and GDP. Below are the US IHS Markit Manufacturing and Services PMI as of June 2019: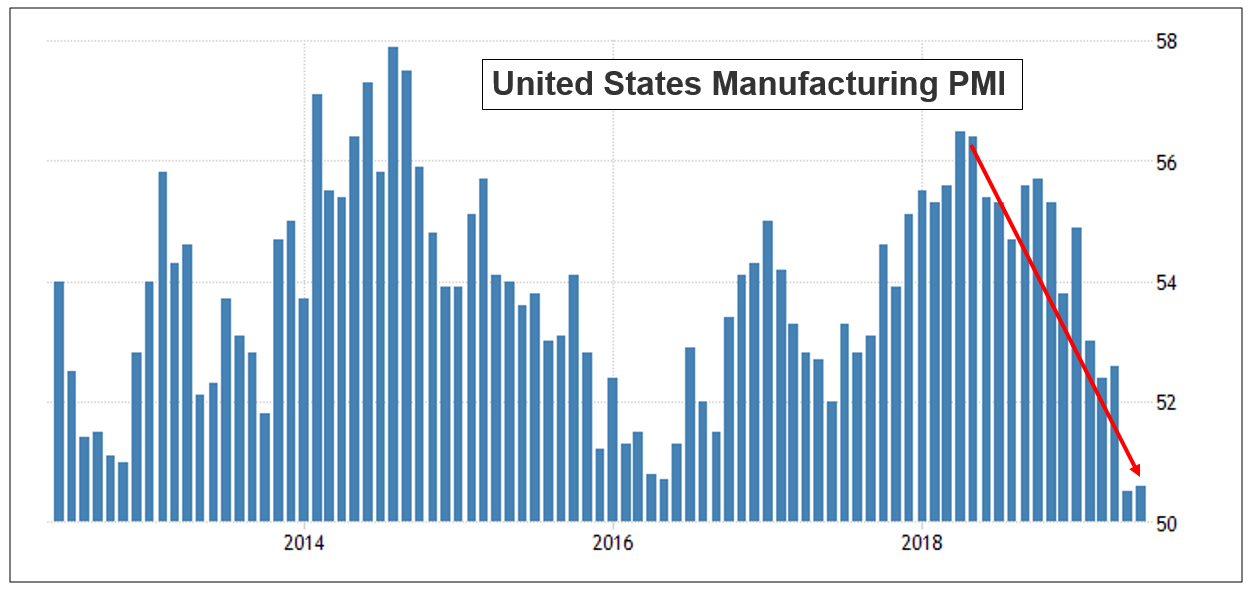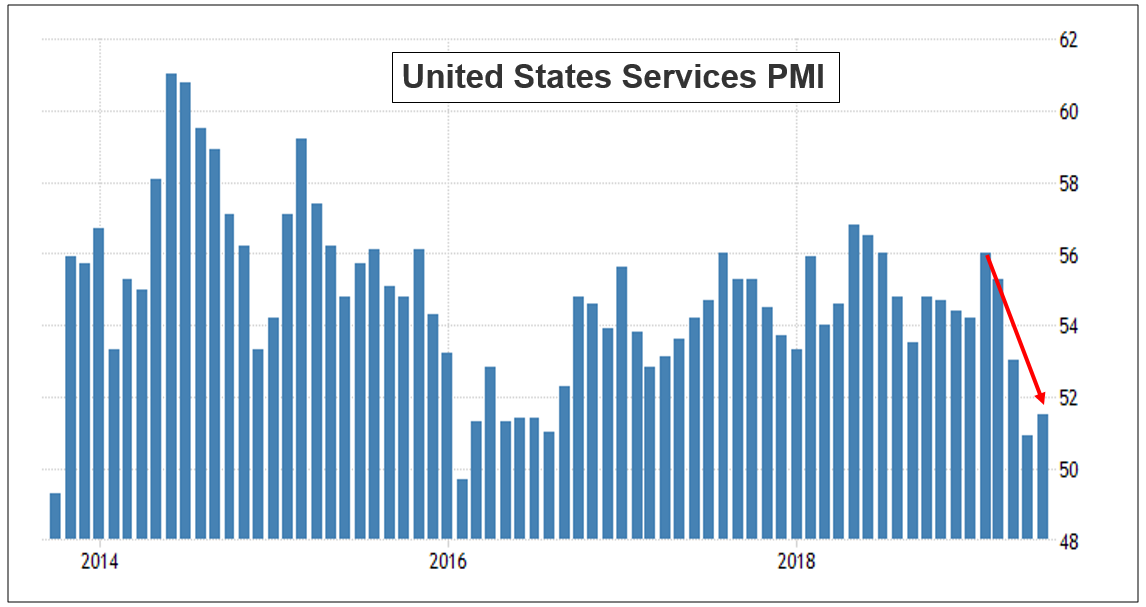 We can see that while both the manufacturing and services sector PMI's are still above 50.0 (expansion), they've declined substantially in recent months. It appears optimism is being weighed down by persistent uncertainty surrounding tariffs, global trade conditions, tight labor markets and higher input costs. This has investors concerned that the US economy is slowing down as purchasing manager sentiment weakens.
This week an indicator called a "Flash PMI" will be reported for July. This gives an indication of the final PMI based on 85-90% of all surveys being complete. The Gradient Investment team will be watching both Flash and Final PMI's to see if current trends persist. The health of the economy is one of the key fundamental tenets we monitor in determining our market forecasts. Therefore we'll be watching PMI data closely to see if any changes to our forecasts need to be made.
To expand on these Market Reflections or to discuss any of our investment portfolios, please do not hesitate to reach out to us at 775-674-2222.